Enabling effective compliance management, putting you back in control.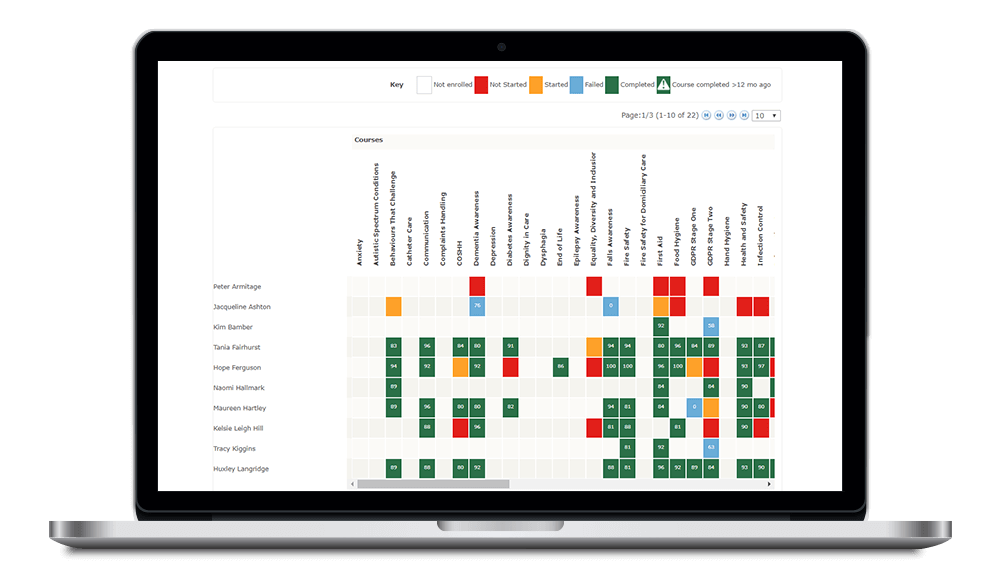 Trusted by over 5000 care providers
Customer Rating

Endorsed by Skills For Care
Compliance Management Tool
Our Learning Management System (LMS) will help you overcome your staff compliance training challenges by providing tools to reduce the time, effort and hassle around training administration.
Here are just some of the ways our LMS helps you manage your training:
It's quick and easy to add and enrol staff on to courses.

A colour-coded training matrix updates automatically, so you can instantly see your entire team's compliance status at any point, in real time.

Powerful reporting ensures there are no gaps in your training.

Send reminders to staff who haven't yet started or need to complete a course.

All learner data can be easily exported to an Excel spreadsheet so you can evidence compliance.
Use powerful filters to quickly drill down for specific learner data.

All historical staff training is archived – so you have a full record of staff training to prove compliance.

Unlimited number of formal assessment resits.

Simply identify and support staff members who may be struggling in certain areas.

Easily access and print out certificates upon course completion.